About
Libby Pool has been delighting clients with h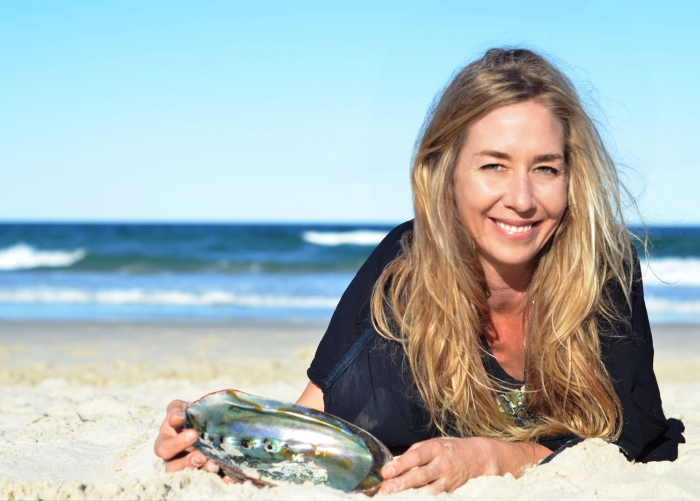 er unique paua jewellery for more than a decade. Originally friends and family wore her designs until gradually she was able to turn her passion into a thriving business. Libby resides near Byron Bay, Australia and supplies not only customers across Australia and New Zealand but also around the world.
The paua shell fragments Libby selects are cultivated in icy cold waters off New Zealand's South Island. The vibrant tapestry of blue, aqua, lime, gold and purple visible within polished paua is created by light refracted within the crystal layers of the shell. For hundreds of years, man believed paua radiated healing qualities for the body and soul and used it to treat calcium deficiencies and hearing disorders. It is also thought to promote clarity, wisdom and prosperity.
To produce her stunning range, Libby designs each piece depending on the unusual shape of each unique contour. She then assembles the shell with sterling silver and Italian thread, at times adding colourful French ribbon, leather, semi-precious stones and glass beads.
In a contemporary world where fashion design is duplicated for the masses, Libby enjoys creating unique pieces, which really is unavoidable when using a natural product.
"The irregularities in Paua shell seem to adapt to each person wearing it and while the layout for each of my designs is the same, the random shapes of the natural Paua fall over your body in such a unique way, you feel it was made especially for you", says Libby.